Now Offering Club Car XRT Utility Vehicles
Palmetto Golf Carts
Quality club Car Golf Carts for the Lowcountry
Palmetto Golf Carts in Charleston and Mount Pleasant SC offers quality re-newed Club Car golf carts. Each cart is meticulously re-newed and prepared for a second life. We feature late model Club Car Precedent carts. Typically, our golf cars are 3 years old and we get the pick of the litter when selecting the carts.
If you are interested in a Custom Golf Cart, we can get the exact cart you desire. From Lifted with Knobbies, or a lowered cart with Rear Seat to a fully decked out cart with Radio, Brush Bars, or whatever you want, Palmetto Golf Carts can provide it.
*** NOW OFFERING CLUB CAR GOLD SERIES CARTS ***
Palmetto Golf Carts is proud to offer the Club Car Factory Direct Gold Series Carts. These are Factory Refurbished carts for a fraction the cost of a new one. Club Car Factory replaces every single item, installs new batteries, gas motors, plastic, electronics, tires, etc. They even restamp it with a NEW Serial Number. The best deal in town for a NEW golf cart. You can even order any factory color you like. We add the Rear Seat and Mirror and that's it. The Factory does it all. It also comes with a 2 Year Factory Bumper to Bumper Warranty.
Click Here to view some of our Fantastic Golf Carts
Recent Builds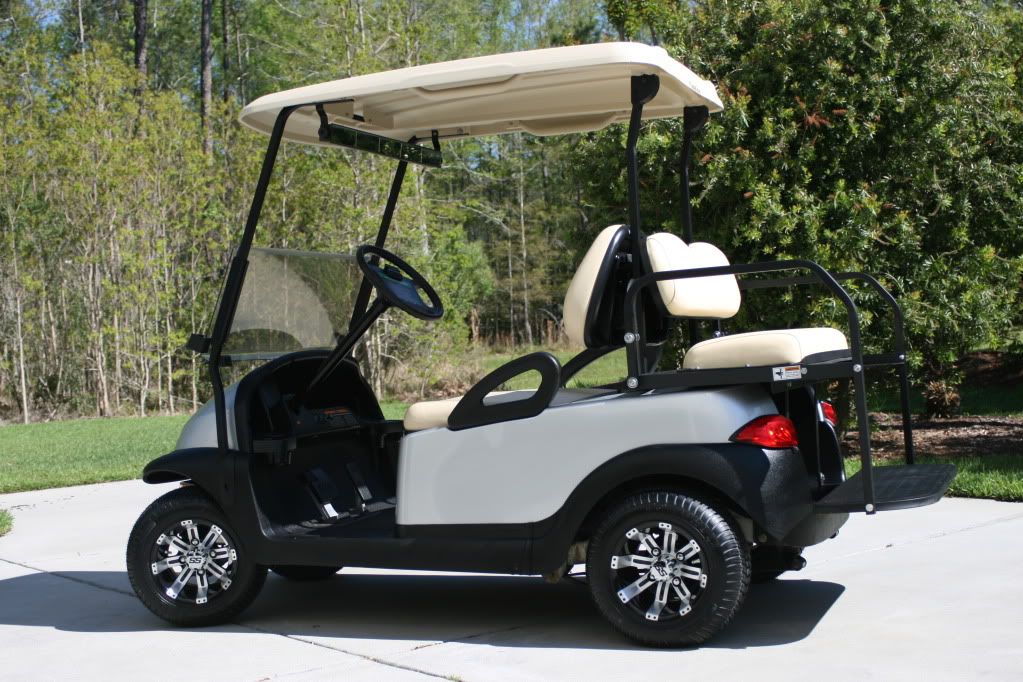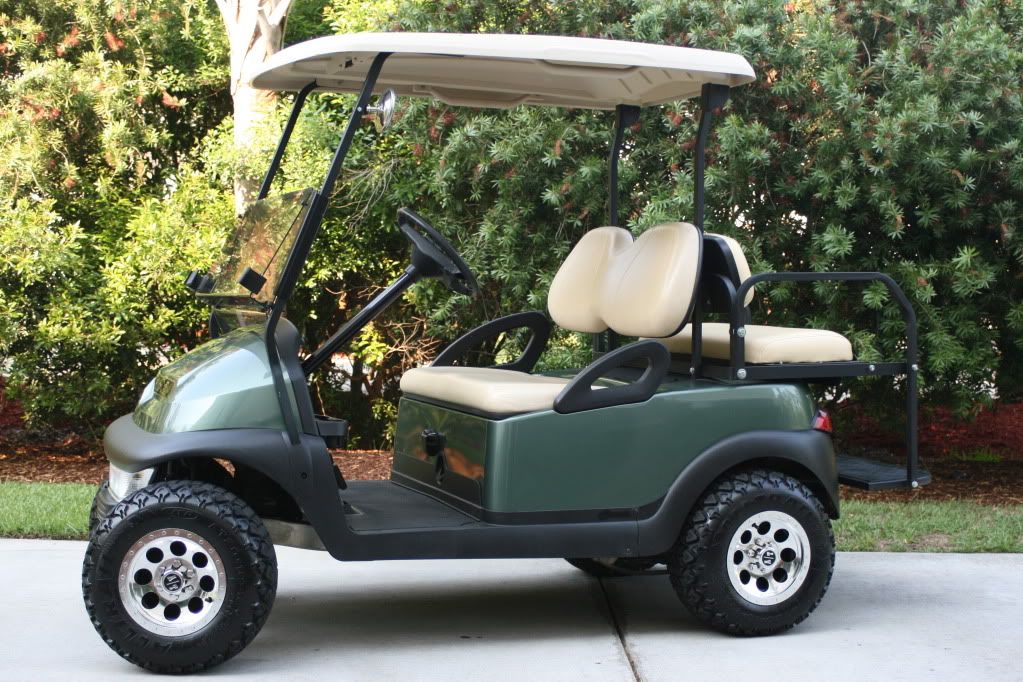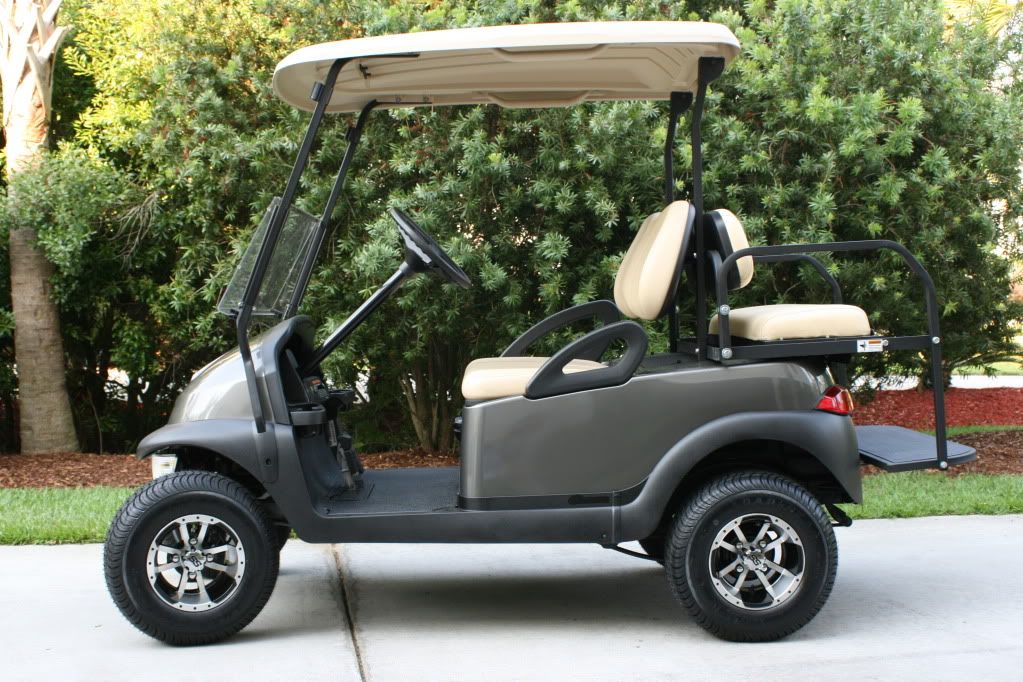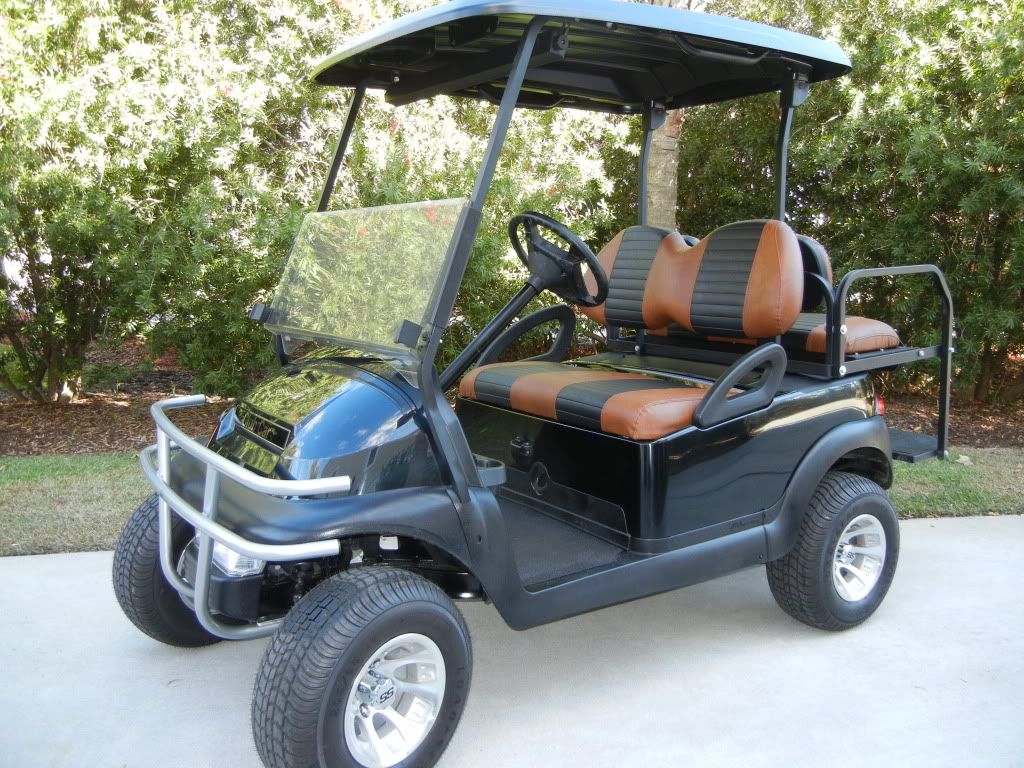 Customer Comments
QUALITY GOLF CARTS

Contact us for great customized golf carts. We can build anything you desire. Plenty of Pleased Customers. Below are a few comments from some of our customers.

I Love my Black Beauty

Our Club Car is just perfect. Especially the jet black. Thank you for the great cart. TDW

Super Cart

Our Burgandy Cart is awesome. Our neighbors keep asking where did I get if from. I told them, they bought one and I got $100 from Palmetto Golf Carts. Thanks - JRR

Great Carts!

Thanks for our golf cart. I don't get to drive it much because my wife always has it at the pool or store. Maybe I should have bought two of them. Best, HHB

Wonderful Golf Car

We couldn't be happier with our golf cart. The whole family loves it. We will surely recommend you to others. Thanks...Stan
Featured Carts
Lifted Monster Golf Cart
Call 4 Price & Options
Red, Black, Orange & Burgandy Available
Lifted Or Regular Carts